User Interface Mode
Coverage Validator provides two styles of user interface for launching applications and for injecting into applications. These styles are:
Wizard Mode
In Wizard mode multi-page wizards are used to guide you through the process of starting to monitor an application. The wizards offer explanations and are designed to be easy to use rather than quick to use. Once you are familiar with the options involved with using the Wizards you may wish to move on to using the more terse, but rapid, Dialog mode.
Dialog Mode
In Dialog mode single page dialogs are used to quickly start monitoring an application.
Changing User Interface Mode
The User Interface Mode can be changed from the Settings menu, User Interface Mode… option.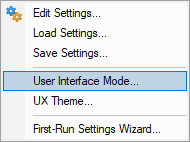 This displays the User Interface Mode dialog.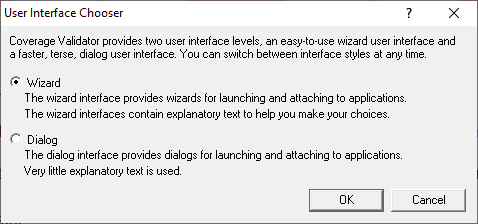 Use the radio buttons to select the user interface mode then click OK.
Launch Wizard / Dialog
Launch wizard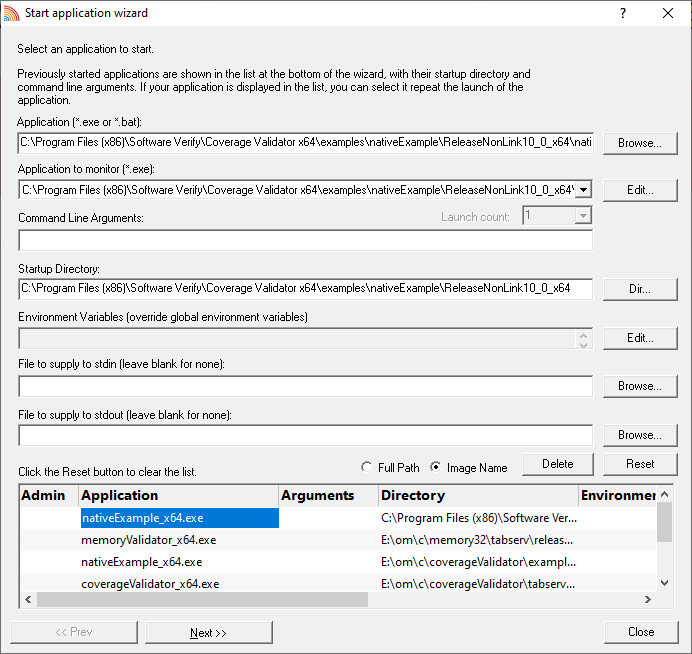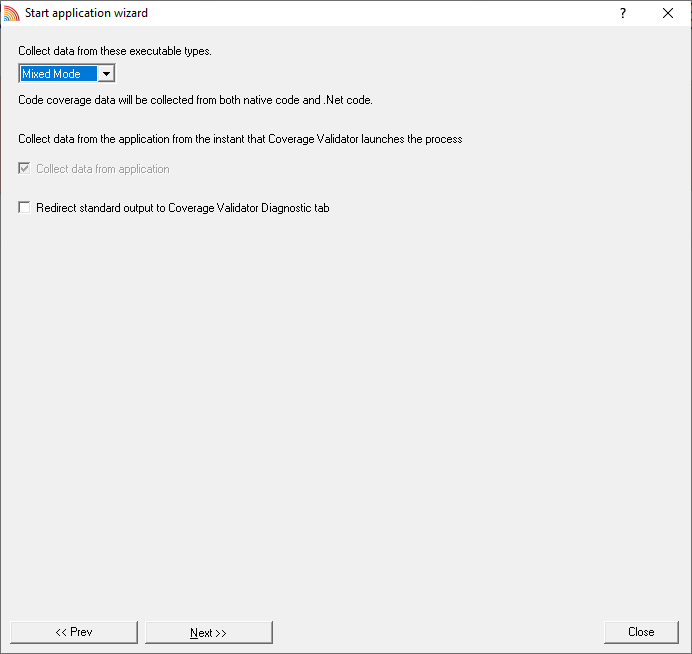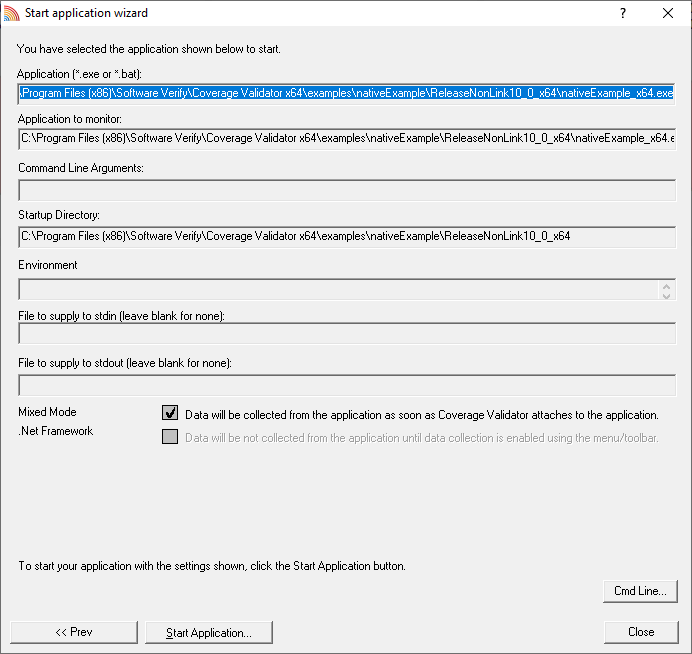 Launch dialog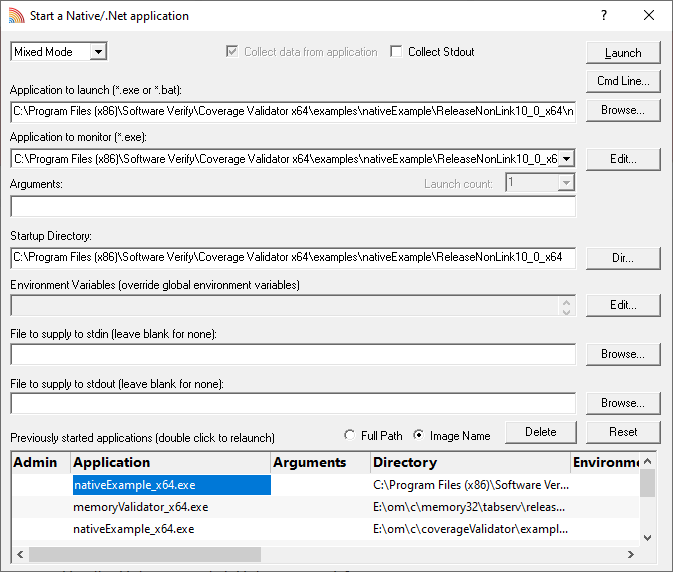 Inject Wizard / Dialog
Inject wizard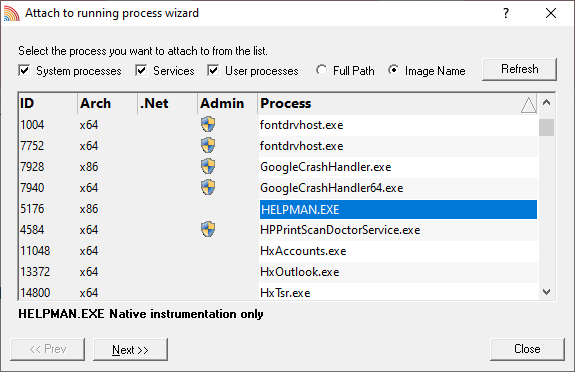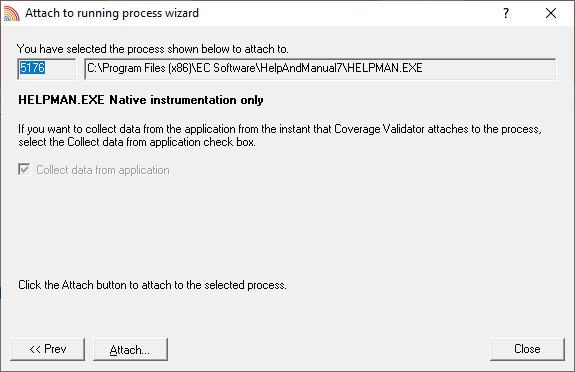 Inject dialog