Visual Studio Project Cleaner is a software tool that removes all Visual Studio temporary files. This is a good way to make Visual Studio less likely to crash.
Many years ago we noticed that after using Visual Studio for a long time it would become unstable. It would crash randomly. Cleaning the Visual Studio temporary files would fix the problem. To make things easier and more reliable we created a tool to do the cleaning for us. That tool is Visual Studio Project Cleaner. Since then we've also added support for cleaning some related temporary files: from Visual Lint, Visual Studio Project Fixer and Visual Studio upgrades.

To provide you with full control over the cleaning of temporary files there is a settings dialog.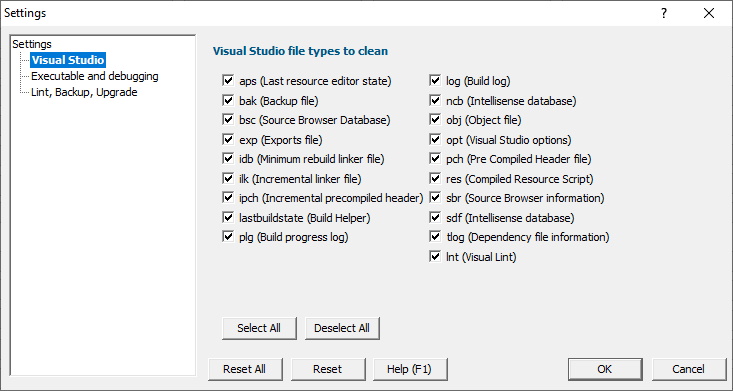 Compatible
Works with Visual Studio 2022, 2019, 2017, 2015, 2013, 2012, 2010, 2008, 2005, 2003, 2002, and Visual Studio 6.
Windows 11, 10, 8, 7, Vista, XP, and all equivalent server versions.