This section lists the various menus in VM Validator and provides links to the appropriate section of the help manual.
File

•Exit
Launch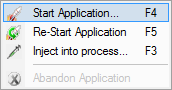 Settings
Data Views
The Data Views provides easy control of which tabs are displayed in the main view.

Selecting any of the items shows the relevant tab (if it's not visible already), and makes it the current selected tab.
•Hide All Views

hides all tabs except the one that's currently visible

•Show All Views

shows all the listed tabs, and in that order

•Reset All Views

shows the original settings tabs.
Software Updates
The Software Updates menu controls how often software updates are downloaded.

This is discussed in detail in Software Updates.
Help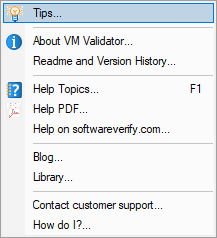 •Tips
| | |
| --- | --- |
| | Version and licence information for VM Validator. |
•Readme and Version History
| | |
| --- | --- |
| | Displays the VM Validator readme and version history. |
| | |
| --- | --- |
| | Help in compiled HTML format. |
•Help on softwareverify.com
•Blog
•Library
•Contact customer support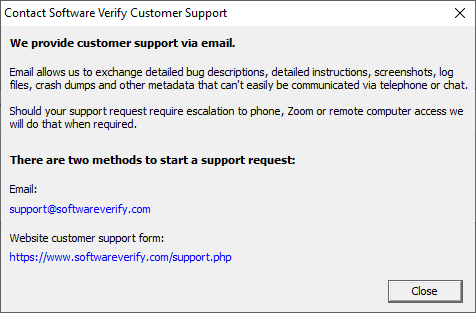 Click a link to contact customer support
•How Do I?