The Timeline page allows you to control how much data Memory Validator will store for displaying on the Timeline.
The default settings are shown below: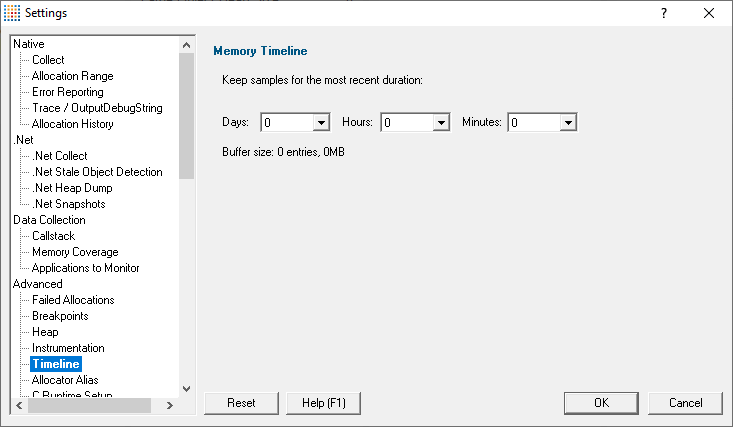 Memory timeline duration
The memory and handle timeline samples data every second while your application is running. For long running programs, that can mean storing a large amount of data.
To prevent too much storage being used, you can specify the maximum as a time duration in Days, Hours, and Minutes for the most recent group of samples.
Once more samples have been collected than fit in that time duration the oldest samples will be discarded. The default is 1 hour.
Reset All - Resets all global settings, not just those on the current page.
Reset - Resets the settings on the current page.