The Colours tab lets you choose the colours used to display each type of data item collected by Memory Validator.
The default colours are shown below: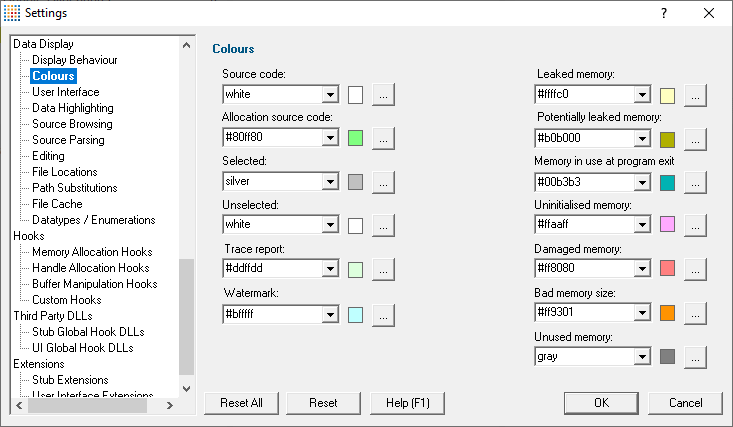 Changing display colours
For each colour you can choose a predefined colour or make your own:
•Use the drop-down list


pick one of 16 predefined colours below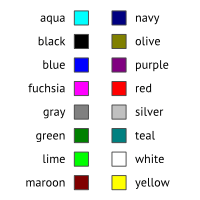 •Click the

button

edit the colour using the standard colour dialog: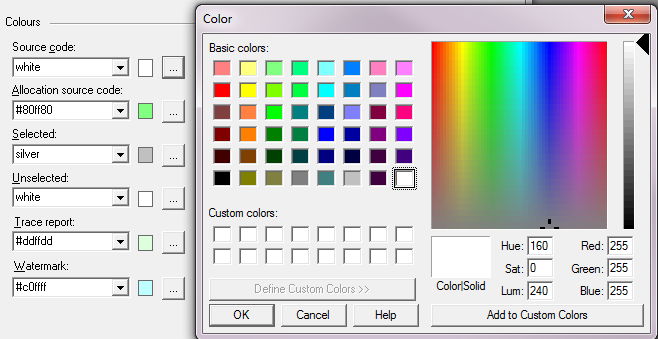 Reset All - Resets all global settings, not just those on the current page.
Reset - Resets the settings on the current page.