The launch chooser is displayed when you click on the rocket icon on the toolbar.

There are multiple application types and services that you may wish to use. The launch chooser provides the mechanism for making that choice.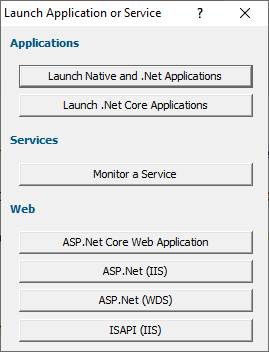 Each button will display the launch dialog associated with the instruction displayed on the button.
•Launch Native and .Net Applications
•Launch .Net Core Applications

You can repeat the choice made using the launch chooser by using

+