The Source Code Browsing tab allows you control how source code is displayed.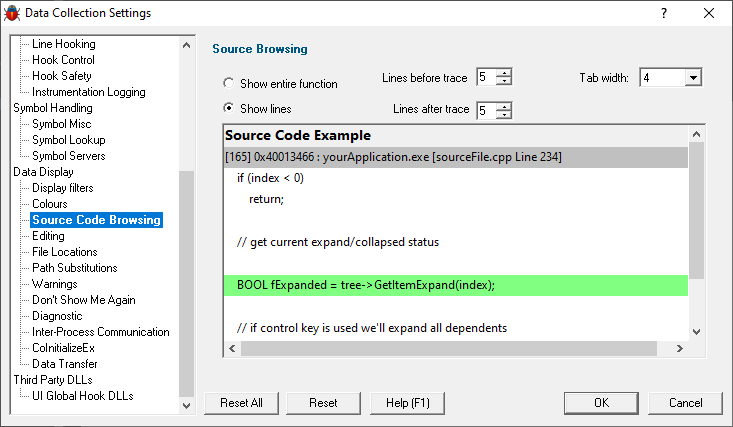 Source Browsing
When expanding the callstack to view the source code in a view, Bug Validator can show the entire function containing the executed line or just a fragment of the surrounding code.
Reset All - Resets all global settings, not just those on the current page.
Reset - Resets the settings on the current page.