Bug Validator allows a fine degree of control of which data is displayed. This control is provided by some global settings which affect all displays on Bug Validator. In addition to the global settings each of the main display windows has its own local controls. This section describes the global settings available from the display settings dialog.
To view the display settings dialog

Settings menu

Edit Settings...

shows the edit settings dialog
or click on the display settings icon on the session toolbar.

The settings dialog is displayed.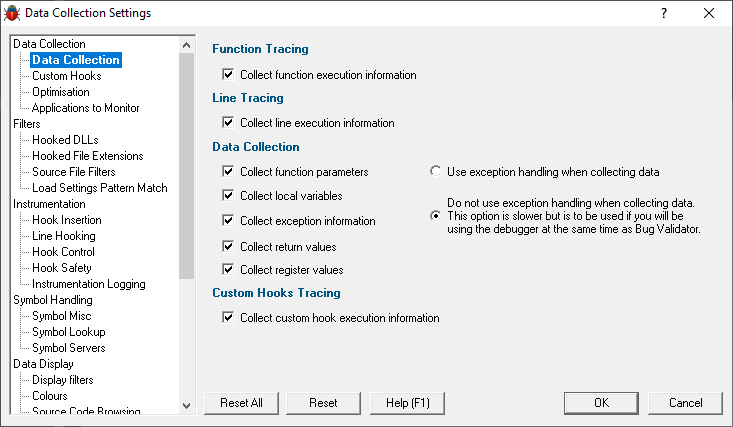 Reset
The display settings dialog has a button labeled Reset at the bottom left of the dialog. This button resets all display related settings in Bug Validator, not just the settings visible on the current tab of the dialog.