The Email settings allow you to configure how Visual Studio Project Builder uses email to announce the completion of builds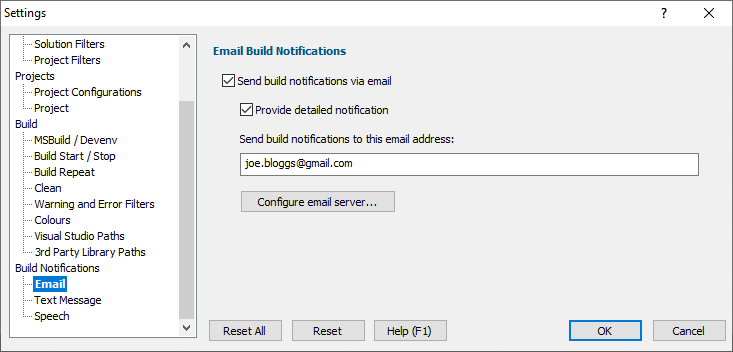 If you wish to be send build notifications via email select the Send build notifications... check box.
If you'd like a more detailed notification email select the Provide detailed notification check box.
Enter the email address to send notifications to in the email address field.
Configuring Email
To send email, Visual Studio Project Builder needs to know which email server to use. Click the Configure email server... button. The Email Configuration dialog is displayed.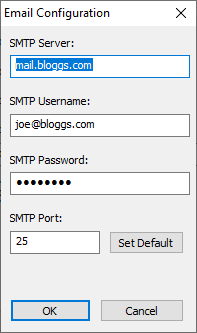 Email is sent using SMTP, enter your SMTP credentials in the appropriate fields and click OK.