The General Colours tab allows you to specify the colours that will be used to display source code and non-error data.
The default colours are shown below: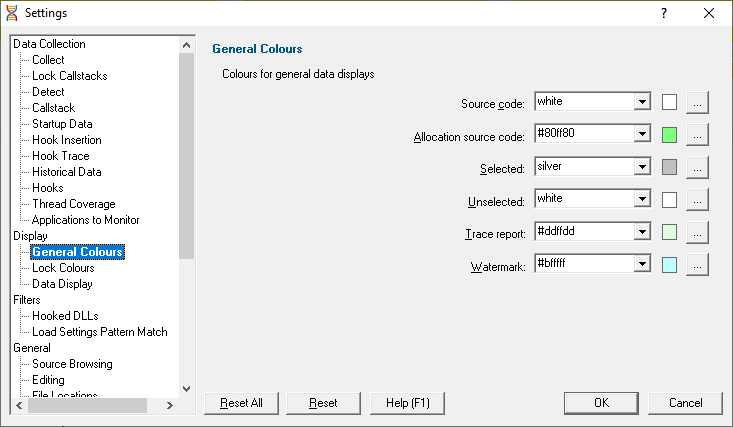 The colours are used for highlighting the source code on most of the main tabs, as well as in some of the statistics.
Changing display colours
For each colour you can choose a predefined colour or make your own:
•Use the drop-down list


pick one of 16 predefined colours below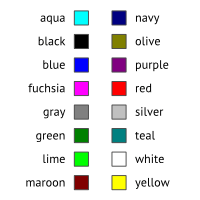 •Click the

button

edit the colour using the standard colour dialog: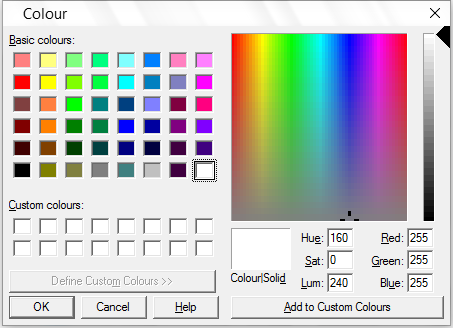 Highlighting data that won't be shown on the next run
You can use some settings, such as the Thread Coverage settings to exclude files or directories of source code from being analyzed or displayed.
If you've already got coverage data being displayed, and you filter out some of that data, it is not removed from statistics in the current session.
However, the data that would be excluded is highlighted using the Selected colour (light grey in the above example).
Reset All - Resets all global settings, not just those on the current page.
Reset - Resets the settings on the current page.