The Lock Type page of the settings dialog allows you to specify lock types Thread Lock Checker will search for.
The default list of lock types that Thread Lock Checker will scan for are listed here.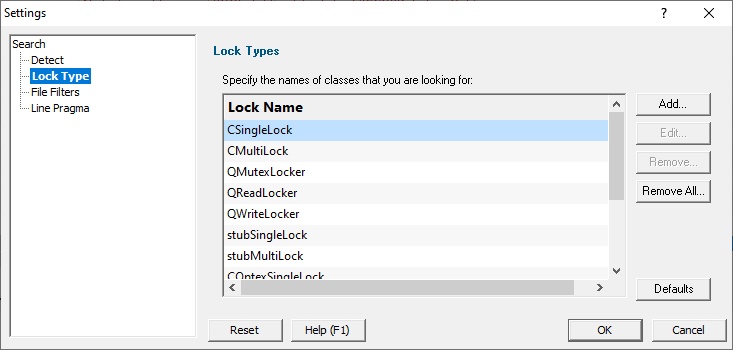 You can add and remove lock classes that should be scanned.
Add
Click Add to add a new lock class.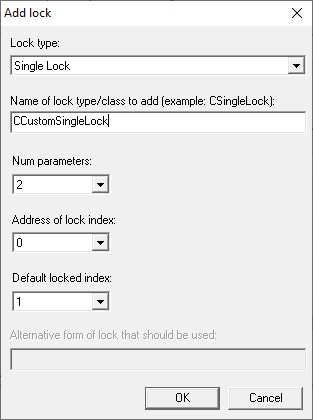 The Add Lock dialog box will be displayed. Type the name of the new class and click OK.
Remove
Click Remove to remove the selected lock classes.
Remove All
Click Remove All to remove all lock classes.
Defaults
Click Defaults to restore the default lock classes.
Reset
Click Reset to reset all settings on all pages of the settings dialog.