The Handles page displays the contents of the HandleDataStream minidump stream.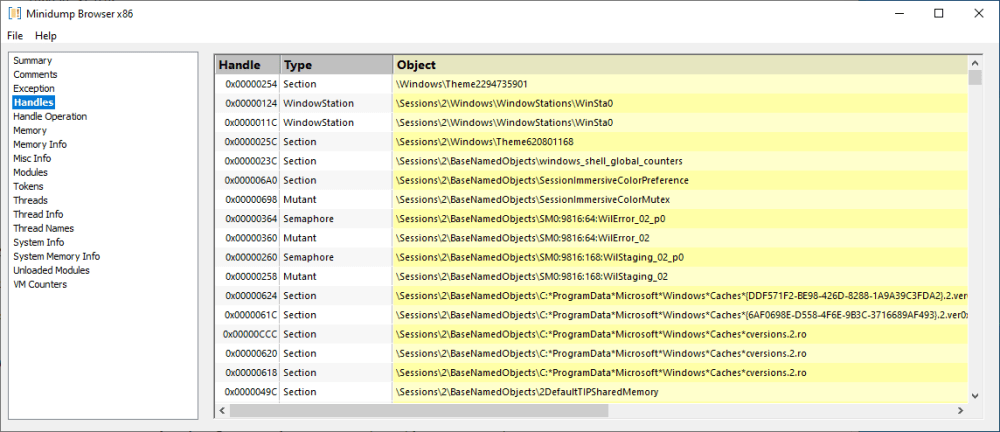 For each handle that is present in the dump the following information is displayed:
Handle
The handle value.
Type
The handle type.
Object
The name of the object referenced by the handle.
Attributes
The attributes of the handle.
Granted Access
Access rights to the handle.
Handle Count
Number of references to the handle.
Pointer Count
Object specific count.
Object Info
Extra information about the object.
Reserved0