Unvisited and visited files
Similar to unvisited lines, you can also browse all files that have not been visited, or those that have.

Query

menu

choose

Find unvisited files...

displays the

Unvisited Files

dialog

The dialog displays a list of files.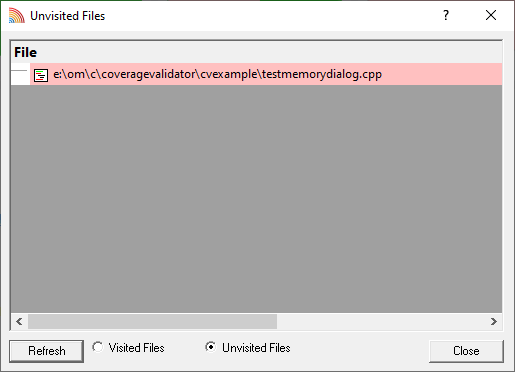 In this colour scheme all files will be shown in pink since they are all completely unvisited.

There are no hierarchical views to expand, and double clicking does not open the file in an editor.
•Refresh

updates the list
•Unvisited Files

files that have not been visited

•Visited Files

displays files that have been visited, even if only partially

All files listed would then be shown in green or whatever colour you set: