The Data Collection tab allows you to configure the type of data collected by Bug Validator.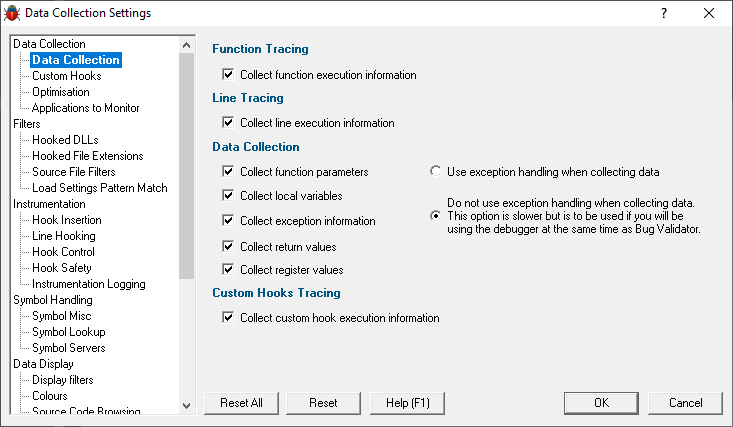 Bug Validator collects execution information related to function calls, function returns and exceptions automatically. You can also record information about individual line execution by selecting the Collect line execution information check box.
Collecting information about function parameters, method variables, return values and exceptions can be useful. However collecting this information takes additional execution time and storing this information uses more space. For this reason Bug Validator allows you to choose which data to collect. Select the appropriate check boxes to enable collecting of function parameters, method variables, exception information, function return values and processor registers.
Reset All - Resets all global settings, not just those on the current page.
Reset - Resets the settings on the current page.